ZONE 1 - ONOWAY
AREA SPECIFIC INFORMATION:
Population: Towns & Trading District 12,000
Location: On Highway 43, 40km northwest of Edmonton, from Onoway to Whitecourt, including Alberta Beach, Calahoo and Barrhead.
Circulation: 8,000
The following communities are served: Alberta Beach, Barrhead, Calahoo, Cherhill, Darwell, Glenevis, Gunn, Lac Ste. Anne County, Lake Isle, Mayerthorpe, Morinville, Onoway, Rich Valley, Rochfort Bridge, Sangudo, Spruce Grove, Stony Plain and Whitecourt.
This week's issue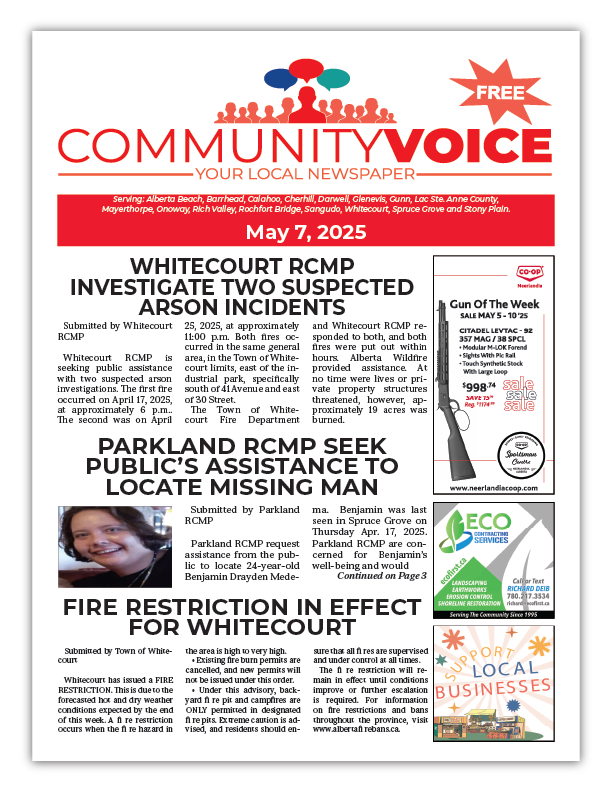 2023
January
May
September
February
June
March
July
April
August